And I give to you the Doughnuts of Doom!!!
Russian Coalition Novgorod Class Frigates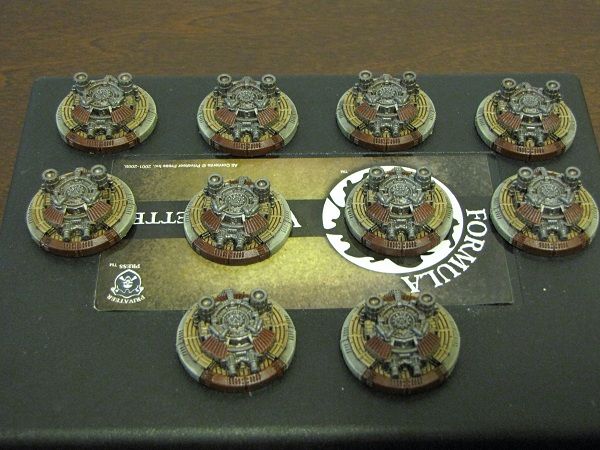 The mighty 16 Tiny Flyer Tokens of the Russian Coalition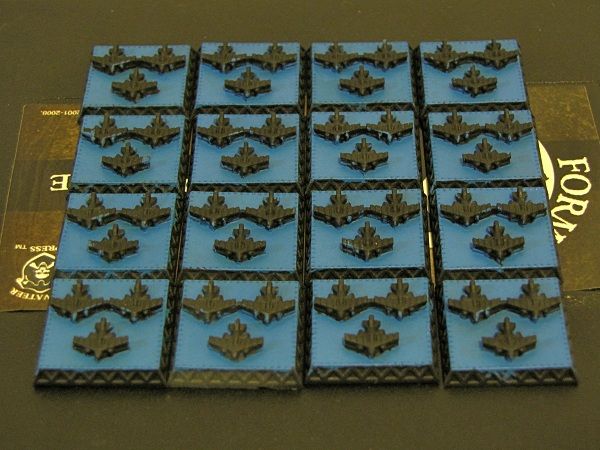 I am going to stipple some white around the bases of the TFT's and hope for cloud cover because remember in the world of Dystopian Wars it is always overcast! Once I get the bases all 'clouded' up, I'll get started in on the planes.