Hey Folks,
Sorry for the slight delay, I was having issues with being lazy when it came to taking pictures. I finished up the Borodino Class Battleship and the Suvorov Class Cruisers for my Russian Coalition Fleet. I have already started in on the Novgorod Class Frigates. Once the Frigates are completed then I will work on the 16 TFTs (Tiny Flyer Tokens) and once they are finished I get to submit my application to become a Spartan Vanguard.
Borodino Class Battleship
Borodino Class Battleship with Suvorov Class Cruisers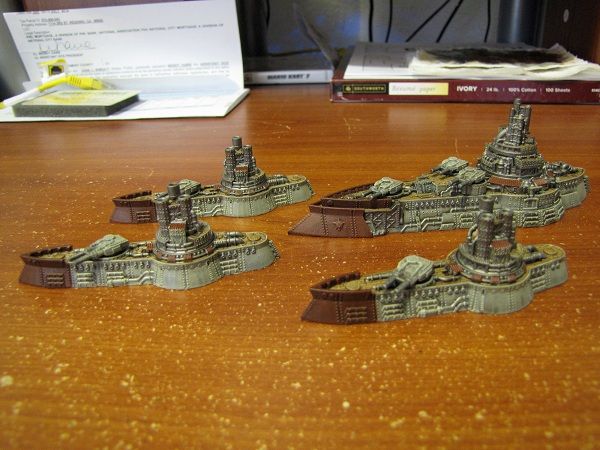 Kastroma Class Battle Carrier, Borodino Class Battleship and Suvorov Class Cruisers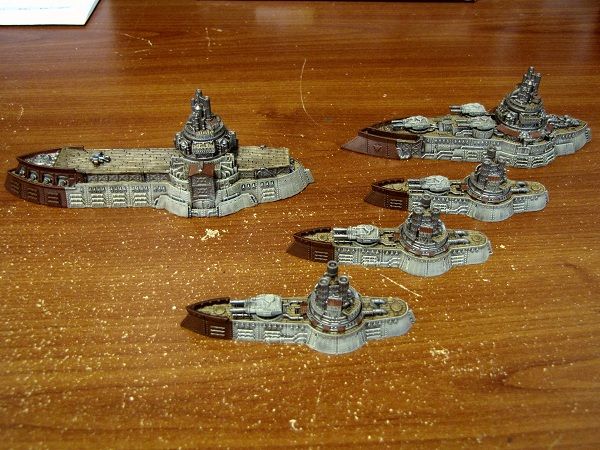 Next pictures should have the Frigates and maybe a few TFTs finished.