I promised pictures of my first gunbunny and so I deliver. No real excuse as to why it isn't finished I just haven't been painting much last week.
Nothing crazy really…except for the fact that I got in my Ghordson Avalancher!!
Step 1: Pick the appropriate base for the Avalancher
Check!
Step 2: Drill holes into base and then bend the leg of the Avalancher so that when you glue the other leg on to the base it is 'flush' with the stone
Check!
Step 3: Assemble the rest of the model and realize you glued on the arm holding the shield is put on wrong, use a pair of pliers to rip off the glue that set way to fast so you can glue it on the proper way and have the shield not stick out way to far
Check!
Step 4: Assemble the gun arm (assemble means pins + glue = solid piece of pewter)
Check!
Step 5: Leave chest piece off so that you can paint it separately with a cool looking toothy-filled maw.
Check!
Step 6: Post preview pic of the Avalancher!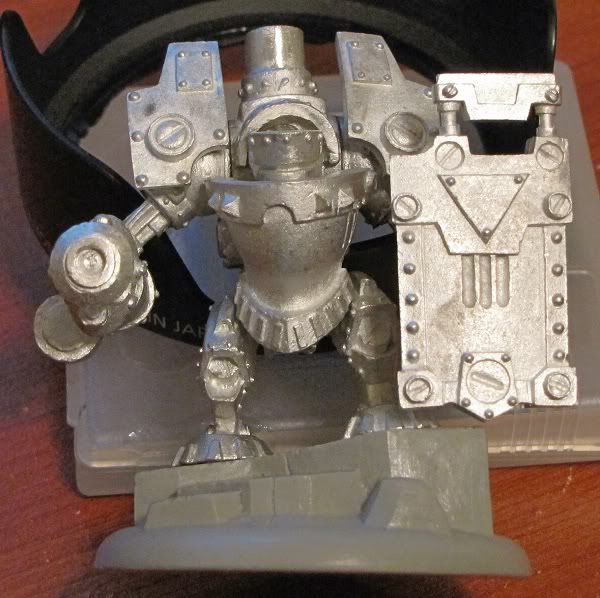 CHECK!!!